Who Needs Stirrups Anyway?
I'm a bit late (as usual) to the No Stirrup November club. A month full of sore abs, numb legs, and of course, no stirrups...
The benefits of No Stirrup November are countless. Better balance. Stronger core. Posting at the trot becomes easier. You learn what parts of you are weak/what parts of you are stronger. You learn great body control.
No matter how many hours of riding you log during November, there are many different ways you can enjoy it and get the most out of riding without stirrups.
Make challenges. This may seem trivial but it can be really fun. Get a group of friends together at the barn. Make a point system. At the end of the month, the winner with the most points wins something. Perhaps a lovely set from K and T ;)? Who knows. The options are endless.
Go Hacking/Trail Riding. Have some fun. Relax. Going out on the trails can be good to build the bond between you and your equine. It's also more of a "relaxed" space for you to focus on your balance and flow with the rhythm of your horse (and not be yelled at to "keep your heels down!"). Depending on where you hack/trail ride, it's also more of a challenging environment as well because of hills, creeks, bends in the trail, etc.
Create a game. Get some friends together. Play horse ball or horse soccer. Have mini pole bending/barrel racing events. Race each other. Have fun with this because no matter what you choose to do, you're going to be working on your balance!
Try something new. Try to jump bareback or without stirrups or hands. Challenge yourself! If you've never jumped bareback do it! If you've never cantered bareback, do it! Try something you've never done before; if you aren't comfortable trying it stirrup-less first, try it with your stirrups and then transition over, it's 100% okay! If you've never done a "trail course", make one with tarps and pool noodles and go through it! Take lessons if you haven't in years. The options are endless.
Work out. Take November to get in even better shape (you can never be 100% fit! Unless you're Usain Bolt...) Especially if it's too cold to ride! Hit the gym. Go do yoga. Eat better/healthier. It will benefit you and your horse! It will also help with doing lessons- especially posting at the trot. Don't be afraid to let the burn take over. Push yourself and your limits, but be careful and safe!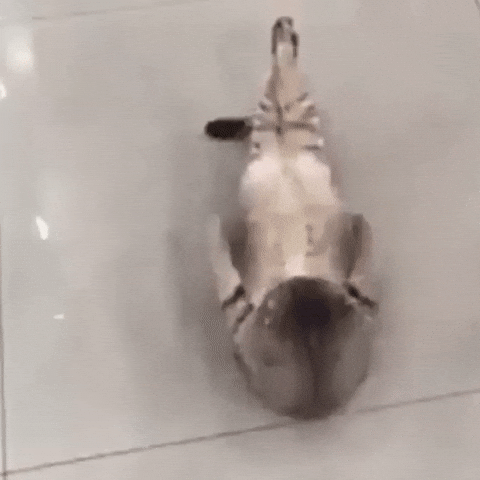 Most importantly, have fun. Don't be afraid to take it easy this November. Have some fun. Spend some time with your horse! Ride around in the arena. Relax. Ride little or a lot. Do whatever is fun for you and your horse! Even if it means not doing No Stirrup November! Just have some fun and enjoy riding.