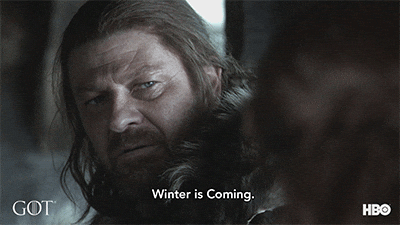 Ah, good 'ol Jack Frost. Santa Claus. Presents. Snow. The whole shebang is RIGHT around the corner. I mean some of the department stores have already started stocking up on Christmas gear! Ho, ho, ho, and kiss beneath the mistletoe. My favorite time of the year except I have horses. Winter and horses... they aren't enemies but they aren't friends. There is a lot of prep that has to be done so winter and horses will mesh well.
There are several things that you can do to make sure you're ready for winter.
Water

Make sure you have plenty of available water sources. Water buckets. Water troughs.

Keep it "warm". Nobody wants to deal with frozen water, or have to lug water from the house to the barn. It sucks, but alas that's what winter does to us, and our horses still need to drink.

Test/research your water heaters. There is a danger using floating or "plug in" water heaters, so make sure you do your research.

I've used different kinds from my local feed store, and really like the ones that plug into the water troughs more so than the floating ones.

Make sure that the water never goes below the heater. This will and can damage the heater (which can cause dangerous conditions later!).

If you have a heated bucket, keep it clean and free from hay/dust. Don't want any of that getting caught in the electrical cord and causing a fire/useless bucket.
Food

Horses can and will eat more in the winter. Make sure you have quite a bit of supply built up!

A horse eats about 2.5% of its body weight a day! For a 1,000 lb horse who is strictly on a hay diet, this is 25 lbs of hay a day. That is one 75-pound bale every three days, or one 1,000-pound round bale every 40ish days!

If you have a hard keeper, don't be afraid to feed extra (within reason of course). It's better to lose the weight come summer than be fighting to gain weight all winter long.
Warmth

Depending on where you live, if your horse is clipped, and what kind of shelter your horse has, you may have to buy a blanket.

There are several types out there. Light, medium, heavy. Stable, turnout, rain. High neck, combo neck, detachable neck.

Do your research (maybe I'll do it for you in a future article ;) ), and don't be afraid to ask other horse owners in your area!

DO NOT over blanket. Your horse is tough. Just because YOU are cold, does NOT mean that your horse is cold.
Shelter

If your winters are pretty lukewarm/tepid, and nothing "snowy" (cue dramatic sigh here) happens, then shelter may depend on your rain/wind issues.

Check into your state laws. Some states require certain shelters for horses, and others don't.

You don't have to keep your horse "locked up" to be warm. Standing in a "stand-in shed" can be just as warm with the right amount of insulation.
Medicine/Supplies

Check the packaging on all medicine, fly spray, or other products. Some might not recover from freezing and others might be okay.

Contact the company if you can't figure it out. They should know!

Bring it all in if you can, or keep it in a warm space!

Make sure you have "extra" medicine on hand, just in case your vet can't make it out, or you can't make it to the store.
Tack

Try to keep your tack in a safe, "warm", and dry environment. Don't do too many temperature changes with your tack. This can cause stress on the tack (especially leather) and cracks can occur.

Especially after riding in the snow/mud, make sure to give your tack a good cleaning!

Winter is a good time to go through all your tack and see what you NEED and what you don't need. Get on Facebook or whatever social platforms you have and sell it so you can get more goodies for the neigh-whinnies
Riding

It may or may not be too cold to ride. That's perfectly okay.

You can stay inside and give your horse some time off! Do some yoga or workouts so you can get in better shape for the following riding season.

Watch and read as much as you can.

Do not feel bad about giving your horse time off, they appreciate it too!

Riding in the snow can be fun. Be careful and don't push it. If you can't feel your toes, turn back and get warmed up.

Stay warm and always add layers. It's okay if you look like a fluffy marshmallow on your ride, your horse doesn't care!
You

Stay warm by adding layers. You can always take layers off, but you can't add them back on to warm yourself.

Splurge and buy the good gloves, hats, boots. It's okay!
Have fun this winter, stay warm, and enjoy the cooler weather!