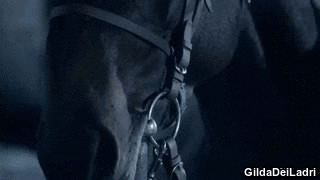 Dear Horsey People,
I know, I know. I won't spare you from one of those long, self-entitled rants that a lot of "dear so and so" typically follow. I'm not here to make you feel bad... That's not the intention of this post or blog- never has been and never will be.
You. Are. Here. For. A. Reason.
I want you all to know that you are all here for a reason. Whether it is waking up at 3 a.m. to feed your horses that you won't see again until 7 p.m. that night, or to show that amazingly prancy warmblood in showjumping.
It is okay if you don't ride every single day! Life happens! It is okay if you get to ride every day after school or work. It is also okay if riding is your job.
It's okay if you trail ride once a month. It's okay if you keep horses as pretty pasture pets. It's okay if you paid 100,000 dollars or more for that dressage horse.
It is okay!
There is nothing wrong with getting back in the saddle again after focusing on other life events, riding since you were able to walk, or learning something new every single day.
As long as your horse is taken care of, its needs are met, and its happy, you are doing fine. Perfectly fine! We all gotta start somewhere, and we all have speed bumps along the way. Just remember to have fun, and it's okay not to know everything about horses.
Just remember we're in this together. Horses. Riders. Competitors. Trail Riders. All of the above.
We all get on from the same side.